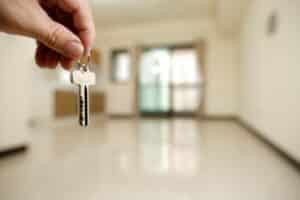 When it comes to business transition planning several of the options have an element of irreversibility, but none have the permanence of a sale. After a set transition period, there comes a time when the former owner is no longer part of the Company. From a buyer's perspective, this makes total sense: loyalty of customers, suppliers and employees must move to the new owner for him/her to be successful.
But for you as a seller, it's a very different perspective. Although it might be challenging to think about, it may still be a great option to consider.
Sales to third parties often bring the highest selling price. These buyers are motivated to own your Company. These reasons include adding a new series of complementary products or services, expanding market coverage, acquiring a customer or supplier relationship, buying technology. The list goes on. Rarely does a buyer not make changes to the operation. There may be consolidation of administration, sales and marketing or even production. The Company you created or grew may become unrecognizable. But the size of the purchase check may place those factors in the 'who cares' category.
Preparing your Company for sale is not difficult. It is comprised of several simple steps, many of which can be attacked at the same time. Many sellers create a sales packet with sections on everything from your finances to how you market. Evidence exists that buyers ranging from larger firms to the competitor next door close deals more quickly and closer to the original asking price when such a packet is available. You've addressed their questions proactively, just like you anticipate your customers' needs proactively. Treating a buyer like a favored customer will accelerate the process. The goal is to receive as large a payment as possible, as quickly as possible.
When looking at your Company, think like a buyer not a seller. Why would you want to buy your Company? Even think about why you would not buy your Company: these are areas to fix.
This exercise has value whether you're selling or not. It points out the strengths and weaknesses of your Company, areas to address even if you are not moving on. A SWOT analysis is another term for this – identifying your Strengths, Weaknesses, Opportunities and Threats.
The process focuses on improvements which lead to more sales and profits or a better way of getting things done. It shows where you need to focus to allow yourself to transition out.
Experts exist who can help make all this happen letting you continue to run your business.
The preceding information is a preview of our "Business Transition Planning: Maximize Your Legacy" booklet. Click here to request your copy.