Fame Leads to More Fortune
By Kyle Jennings
Often, young celebrities are given a lot of money without knowing how to manage it and are left facing financial hardship.  However, there are several celebrities who significantly increased their wealth.  Some earn more from their business ventures than from their entertainment careers.
Ashton Kutcher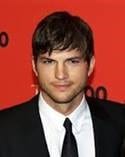 Kutcher's career took off when he was cast as Michael Kelso in That 70's Show.  Kutcher was inspired to begin investing in startups when rapper 50 Cent earned somewhere between $60 and $100 million from his Vitamin Water investment when Coca Cola acquired it in 2007.
Kutcher's digital chief, Sarah Ross, introduced Kutcher to key Silicon Valley players, including Michael Arrington of TechCrunch.  Arrington invited Kutcher to invest in Skype in 2009.  His investment quadrupled in value when Microsoft bought Skype in 2011.  Kutcher became fluent in the language of tech startups.  There are many Hollywood investors who are viewed as throwing their money at companies but are not capable of offering much more.  Kutcher is not among these investors.
In 2010, Kutcher joined with talent manager Guy Oseary and investor Ronald Burkle to create A-Grade Investments.  It seeks to invest in companies who propose a solution to a pressing problem.  A-Grade Investments takes active roles with the companies it invests in.  "Every single person in our portfolio has our personal phone numbers," says Kutcher. "They can call us at any point in time, 24 hours a day, whatever it is."
Kutcher's investment success was, at first, seen by many as luck.  The prestigious New York Times once called Kutcher a "handsome ditz" who "mastered the utopian lingo of Silicon Valley." Kutcher's continuous success has quieted his doubters.  A-Grade Investments has an investment portfolio including Uber, Airbnb, Spotify, and Pinterest.  In 2011, A-Grade invested $500,000 into Uber; that stake is now worth 100 times what they paid.
Kutcher works very actively with the companies whom he invests and utilizes his fame to generate business.  After A-Grade became the first major investor in Genius, a lyrics website, Kutcher used his massive social media influence to drive viewers to the site.  When New York City tried using regulation to stifle Uber's growth, Kutcher used social media to publicly criticize Mayor de Blasio, who quickly reversed his stance.
In 2015, Oseary and Kutcher split from Burkle to launch Sound Ventures.  Mark Cuban, the billionaire entrepreneur and venture capitalist, once said Kutcher and Oseary "both have a great feel for what works with consumers."  The two have been much more private about their investments with Sound Ventures than with A-Grade Investments.
Michael Jordan
Michael Jordan, arguably the greatest basketball player of all time, used his talents to increase his fortune.  Jordan, a five-time winner of the NBA's Most Valuable Player award, became the highest-paid NBA player in 1997-1998 when he earned $33.1 million.  That record still stands.
During his career, Jordan took advantage of his basketball fame.  His shoe brand, Air Jordan, a subsidiary of Nike, launched in 1984.  In 1996, Jordan starred in the Warner Bros. picture, Space Jam.  In 1998, Jordan launched into the restaurant business with Michael Jordan's The Steak House N.Y.C.  Today, the steakhouse has expanded with four locations.
Though retired from basketball, Jordan continues his sport brand endorsements.  Deals with Nike, Hanes, Gatorade, and others proved incredibly lucrative.  Forbes states Jordan earned $100 million from sponsorships in 2014, more than he ever made in a single basketball season.
In 2010, Jordan became the majority owner of the Charlotte Hornets.  Though the team has not performed well within the league since 2010, it has proven to be a strong investment.  In 2015, Jordan made Forbes' "World Billionaires" list for the first time.  He remains there to this date.
Sean Combs
Sean "P. Diddy" Combs turned his success in hip-hop into hundreds of millions of dollars.  Combs' very humble beginnings taught him that "if I give the customers my best and service them differently, whether music, clothing, or vodka, I'll get a return on my hard work."
Combs began his career by producing for Uptown Records.  Combs launched Bad Boy Records in 1993.  The record label came to fruition just as hip hop entered the mainstream.  One of its artists, The Notorious B.I.G., was among the most popular names in pop culture.  In 1998, Combs launched clothing company Sean John.  He told Entrepreneur magazine: "Any business I get into, I go and I do the proper studying and I do the research to make sure I thoroughly understand that business."  Combs grew Sean John into an international brand, earning over $500 million annually in revenues.  In 2016, Global Brands acquired a majority stake of Sean John. Forbes reports that Combs received about $70 million from this deal.  Combs still owns 20 percent of the company.  Combs owns parts of Ciroc vodka, DeLeon tequila, and AQUAhydrate, a water company he co-owns with actor Mark Wahlberg.
Today, Combs has many different streams of revenue to sustain his multi-millionaire status.  His Bad Boy Family Reunion tour of 2015 & 2016 earned significant revenue, selling out arenas such as the 19,000 seat Barclays Center.  In 2016, Combs opened the Capital Preparatory Harlem Charter School.  Combs wishes to give back to the community, giving leadership curriculum to inner-city youth.
In 2017, Combs ranked first on Forbes' celebrity 100 list.  He is on track to become hip hop's first billionaire.
Jimmy Buffett
Jimmy Buffet never reached the superstar status of the Rolling Stones or David Bowie, but Forbes calculated his net worth at $550 million in 2016.
Buffett, as an aspiring country singer, signed his first record contract in 1973.  Buffett's laid back, beach-bum image attracted many fans.  The singer gained an instant following, calling themselves "Parrot Heads", who followed the singer on tour in a bus, sporting Hawaiian shirts and other tropical apparel.  In 1977, Buffet broke into the mainstream with his album "Changes in Latitude, Changes in Attitude," which contained the hit song "Margaritaville."
In the late 1980's Buffett began expanding his sources of revenue.  He launched a chain of clubs, a line of beach clothing, and released several books, including Tales from Margaritaville.  Buffett began his own Margaritaville Record label, which was eventually absorbed by Island Records.  In 1999, Buffett began a new independent record label, Mailboat Records.
In 2005, Buffett started the Sirius XM radio station Radio Margaritaville.  In 2007, he launched Landshark Lager, a beer that meshes with Buffett's beach-loving vibe.  By 2010, the first Margaritaville Hotel opened in Pensacola Beach, Florida.  In 2011, the first Margaritaville Casino opened in the Flamingo Hotel in Las Vegas. Margaritaville has continued to expand, opening a resort in Buffett's hometown of Key West, Florida.  It is opening retirement communities under the brand Latitude Margaritaville, the first in Daytona Beach, Florida.
Today, while Buffett continues touring, most of his income is from Margaritaville resorts and casinos and his other ventures.