Easier and Less Expensive Than Ever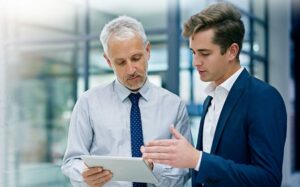 Thanks to the Tax Cuts and Jobs Act signed into law on December 22, 2017, there has never been a better time to look at your transition planning.
The Act basically doubled the federal estate tax, gift tax and generation-skipping tax exemption to $11.2 million per person or $22.4 million for a married couple beginning in 2018.  What does this mean for you or your client?  If you're thinking of transferring interests in your business through gifts, the threshold before you incur federal gift taxes is now very high.  (Keep in mind, several states still incur these taxes, often with lower exemptions).  This benefit is set to expire on December 31, 2025.  If a staged set of gifts is a possibility, starting now is best.
If you have a buy/sell agreement in place, in part, to help the surviving family members fund estate taxes, that need may be greatly reduced.  If you plan to fund estate taxes through insurance, you may require less coverage.  On the other hand, 2025 is not that far off.  If you reduce coverage now, you may need to increase it again when you are older.  (Premiums will most likely be higher).
Consulting with your tax advisor and other experts is a must.  Everyone's situation is different, there is no one-size-fits-all answer.
Request a copy of our Booklet: "Business Transition Planning: Maximize Your Legacy" for answers to common questions and ideas on how to get started.